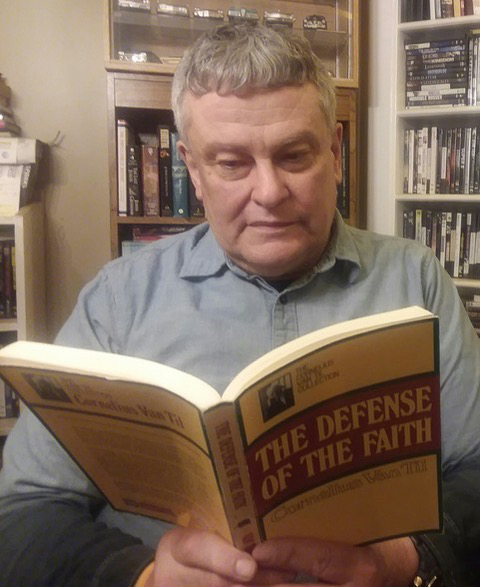 Deacon Rob Recio serves as a Transitional Deacon at Saint Miriam, as he prepares for priesthood in 2023.
Deacon Rob was born in Havana, Cuba and survived the Cuban Revolution and the first few years of Communist rule. Witnessing people being shot while young affirmed a lifelong aversion to violence and witnessing the endemic poverty of Cuban society affirmed in him a love for social and economic justice.
Deacon Rob grew up Roman Catholic, but felt that the church was too bureaucratic and unresponsive to society and the laity. An Episcopalian for many years, Deacon Rob was drawn to the inclusion of that church but struggled with their incomplete acceptance of female clergy and the LGBTQ community. Deacon Rob has found a home in the Old Catholic Church and with St. Miriam where he feels a long-standing search for a place that mirrors the best version of Christianity can be found and where the church's theology resonates within him.
Rob describes himself as a lifelong "learner". He regularly reads up to ten books at a time and is planning to pursue a PhD in Theology. Rob has an MBA, a law degree, and an MA in Ministry and is a firm believer in education both in church and society. Rob loves interactions with people both because he believes that each person is a reflection of Christ and because he always learns something new from each soul he encounters. Rob also loves animals and has several dogs living with him.
Deacon Rob has worked as a banker, attorney, and educator both at the university and high school level. He regards his various past endeavors as preparing him to be a competent pastor or associate pastor for a local parish and wants very much to be a good shepherd for a local church and to also work as a hospital chaplain.
Rob's theology is summed up by him in one sentence: "God is Love manifesting God's Self in Creation and humans – made in the image of our Creator – are expressly created for relationship with God, other humans, and Creation itself to further manifest God and God's Love."
Deacon Rob believes the incarnation of Christ is God's clearest manifestation and affirms the universal love of our Creator.