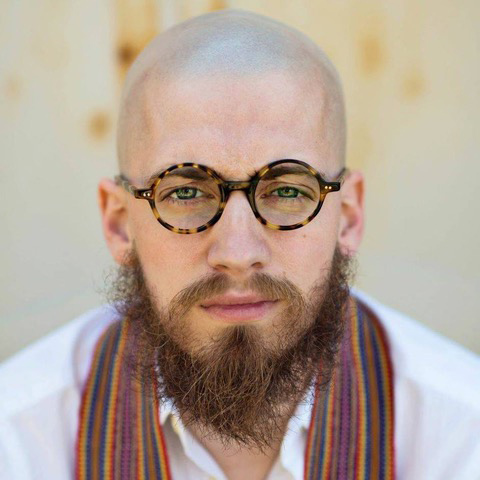 Father Jeffrey Hood serves as Chair for Faith, Justice, and Humanitarian Efforts at Saint Miriam. In this role, Father guides the community on our efforts to improve the world through our continued work to support the community and marginalized.
A pastor, theologian and activist living and working in Little Rock, Arkansas, the Father Jeff Hood is the founding Dean and The Rev. Charles Moore Professor of Prophetic Theology at The New Theology School and the Convener of Clergy United Against the Death Penalty.
Father is a graduate of Auburn University (BA), Southern Baptist Theological Seminary (MDiv), Emory University's Candler School of Theology (ThM), University of Alabama (MA), Creighton University (MS), Brite Divinity School at Texas Christian University (DMin), the American Institute of Metaphysics (PhD) and The New Theology School (NThD). Dr. Hood has also completed international studies at Tel Aviv University (Israel) and Yonsei University (South Korea). His primary interest has always been in experimental theologies of liberation. In addition to his formal studies, Dr. Hood completed multiple units of Clinical Pastoral Education at a Level I trauma center in Fort Worth, Texas. Father Hood was originally ordained to the ministry at the Rock Baptist Church in Rex, Georgia in 2006. Father is the author of over 70 books, including his infamous The Courage to Be Queer (which was named the third best religion book of 2016 at the Independent Publishers Book Awards), and countless significant articles. In addition to writing books and articles, Father Hood's work has appeared extensively in the media, including in the New York Times, Dallas Morning News, Huffington Post, Fort Worth Star Telegram, Atlanta Journal Constitution, Los Angeles Times, WIRED magazine and on ABC, NBC, CBS, CNN, MSNBC, Fox News, NPR amongst a whole host of other outlets.
Father Hood has served in the governing leadership of multiple organizations, including the Texas Coalition to Abolish the Death Penalty and Fellowship of Reconciliation USA. In 2013, he was awarded PFLAG Fort Worth's Equality Award for activism and service for the LGBTQ community. In 2015, Father was named Hope for Peace and Justice's Ambassador of Justice for his theological activism. In 2016, he was named the Next Generation Action Network's Person of the Year for his work against police brutality. In 2017, Father was given an award from the Texas Coalition to Abolish the Death Penalty for his work toward abolishing the death penalty. Currently, Father Hood serves on the Board of Advisers of Death Penalty Action (the most consequential protest organization dedicated specifically to abolishing the death penalty).
A participant in history, Father organized and led the July 7, 2016 Dallas, Texas rally against police brutality that tragically ended in the shooting deaths of 5 police officers. Father saved countless lives by using the cross he was carrying to force people away from the shooting. For multiple days, Father did countless interviews and appearances while he and his family were under constant threat. To commemorate Father Hood's role in the shooting and his wider work, the archives at the Dallas Public Library opened, "The Rev. Dr. Jeff Hood Collection." With three arrests, various assaults endured and thousands of miles marched, Father is not afraid to step into the shoes of Jesus and give his body for justice.
In addition to being the husband of Emily and father of Jeff III, Phillip, Quinley Mandela, Lucas & Madeleine, Father Hood also maintains multiple close friendships with persons on death row.