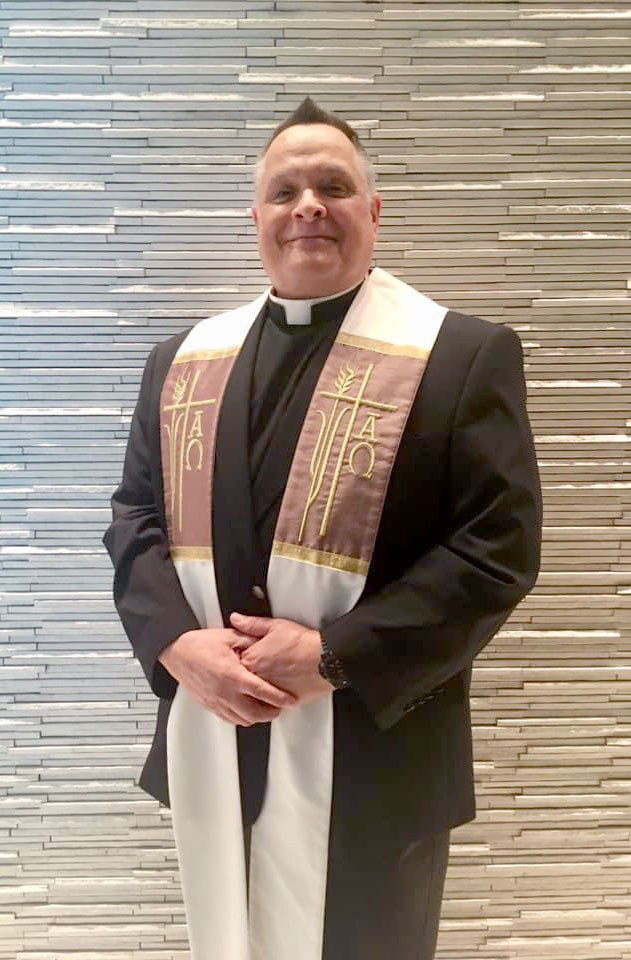 Father (Friar) Bryan Wolf is a professed Franciscan Priest and serves as an Assisting Priest at Saint Miriam, and by Episcopal Appointment of Presiding Archbishop, directs The Apostolate for Law Enforcement Chaplains.
Prior to his ordination, Father Bryan served New Jersey law enforcement for thirty years as both a police supervisor and police academy instructor. He is also an FBI Certified Crisis Negotiator and was chosen one of the keynote speakers at the New Jersey Department of Justice Conference for Victim's Rights. He served as a President and Executive Director of the Gay Officers Action League (GOAL) a non-profit advocacy and support group for gay and lesbian criminal justice professionals in the United States. In that regard, Father Bryan wrote nationally published articles, and was both on television and radio programs. Upon his retirement from law enforcement, he was presented with the New Jersey Community Justice Award.
Father is a graduate of Rutgers University and completed graduate studies at The Theological College for The National Anglican Catholic Church. He is a frequent contributor to Convergent Streams, the magazine of the Independent Sacramental Movement. Father Bryan has also professed his Solemn Vows as a Friar and is a member of the Order of St. Francis. Father Bryan serves as Chaplain to two New Jersey Police Departments and is Catholic Chaplain at CareOne Rehabilitation and Extended Care Center in Holmdel, NJ. Father currently resides in Aberdeen, NJ.