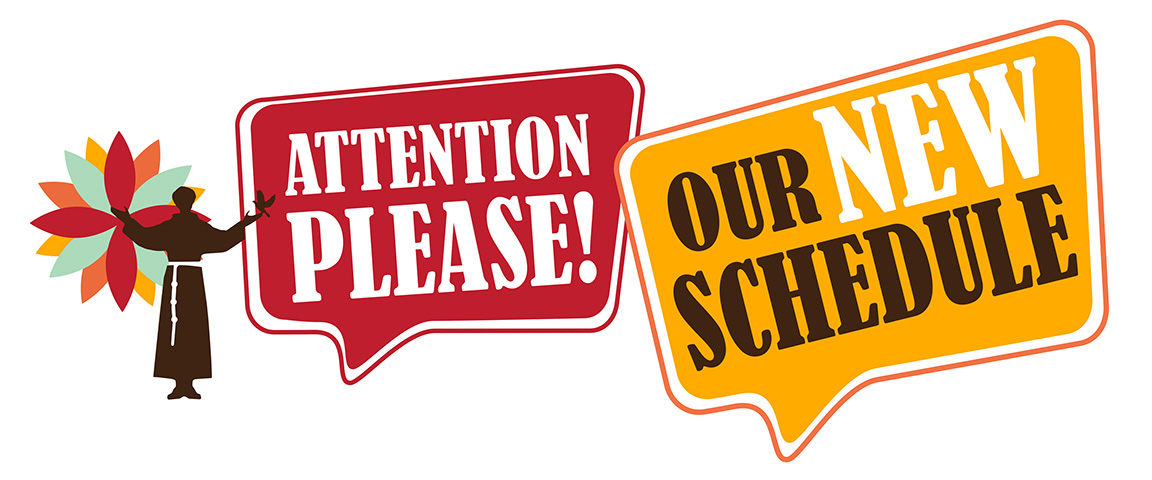 We've just updated our worship schedule! So please take note:
Livestream:
Sundays: 
• Rosary at 8:30am
• Family Mass at 9:00am
Thursdays:
• Adoration from 4:00pm – 6:00pm
---
In-Person Worship Schedule:
Every Sunday:
• 7:30am Early Mass
• 8:30am Rosary in the Sanctuary
• 9:00am Family Mass
Every Third Sunday:
• 11:00am Morning Mass with Baptism
(When there are no baptisms we will offer a Healing Mass with Anointing of Sacred Oil!) – Watch the online calendar for updates!
*We will limit our Baptism to a maximum of three candidates monthly
**Pre-Jordan will still occur every First Sunday with Reservation
Weekday Masses are offered:
• Thursdays: Adoration from 4:00pm to 6:00pm
• First Fridays only at 9:30am
Join us every 1st Friday of the month at 9:30am (Sept through May) for First Friday Mass for the children and families of our school! The public and parishioners are welcome!
Rosary:
• Sundays at 8:30am in our Main Sanctuary.