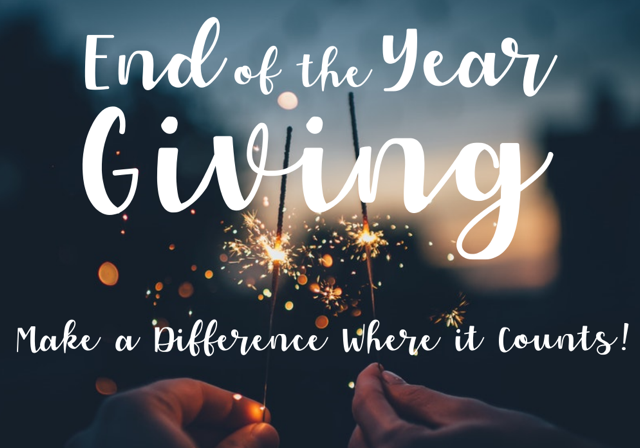 Dear Friends,
Blessed Christmas Season!
I am continuously overwhelmed by your consistent generosity, and I'm genuinely grateful for your unceasing prayers and support. My hope is that Saint Miriam has been a helpful resource throughout this year in drawing you closer to Christ. Therefore, my first job here is to thank you for being so giving! Your generosity has literally saved lives, improved education, given respite and allowed inclusive worship!
Despite the pandemic, we have managed to remain alive and are now thriving again. We are seeing parishioners and friends return to regular worship and we all should be grateful that God's providence has called us to return home!
Our Outreach to those in need continues to grow as well! Currently we have increased our capacity for storage on our main campus and serve an average of 5,800 guests monthly at three sites located in Kensington, Love Park, and a 'rolling venue' from the Ben Franklin Parkway to Center City locations! We have much to be proud of!
Yesterday, I continued our meetings with the County to open the region's only Franciscan-based residential housing units on our campus for those in need of transitional housing! Once open, we will continue our vital efforts by adding a residential option to those in greatest need on a 'housing first' concept where no predetermined hurdles will be imposed. In other words, we will treat them as 'humans first' and provide the basic necessity of a home to support them in their journey toward independence!
Our school, the region's only Franciscan S.T.E.A.M.M. School is literally busting at the seams! We opened three new classrooms this year and over the winter break we will expand a forth! It is amazing what we can do together to support those in need of a quality education. There are full scholarship options, thanks to your generosity, so no child is left with less than that desired educational goal. And we are also the only school with both a Children's Hospital of Philadelphia registered pediatric nurse and certified life specialist on staff!
Our Falls Retreat Center in Starlight will hopefully open again in spring to a post-pandemic world. We pray that this beautiful 60+ acre property will be a haven for those in need of respite!
Again, none of what we accomplished during this year could have been realized without your regular generosity. As a 501(c)(3) nonprofit, we rely on your financial contributions for our outreach, parish, liturgy, school, and retreat efforts to thrive! What we have built is truly amazing and we have done it together!
Please join us in our mission by making a tax-deductible end of year donation to Saint Miriam will help make 2022 a glowing success!
Peace,

Monsignor Jim
Tax Status of Saint Miriam
Your financial gift may be exempt from federal income taxes under Section 501(C)(3) of the Internal Revenue Code, therefore your gift is tax-deductible to the full extent provided by law.