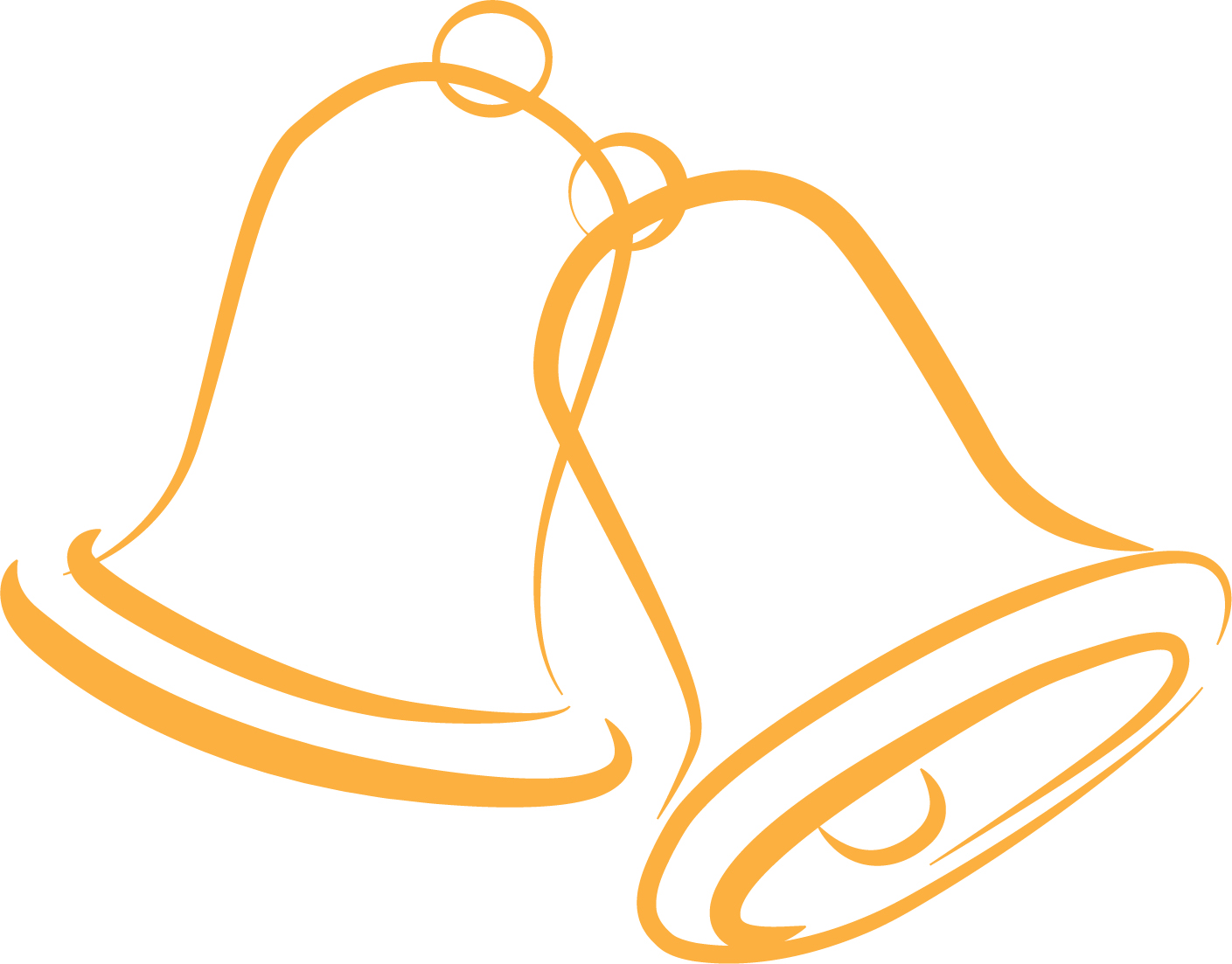 At Saint Miriam, the congregation has always participated the Mass (outside of Lent) with the ringing of the bells!
We use bells during…
• The Gospel Acclamation in the Word of God
• The Eucharist to acknowledge the Presence of God
• The Dismissal to send us out joyfully into the world
We had paused the use of Bells during the pandemic when it wasn't safe to do so, but now we are ready to bring them back, so please join us starting November 1st as we welcome back an old tradition with a renewed vision of hope.
Help us Ring the Bells!
A basket of Saint Miriam Bells is located at the entrance to the Sanctuary every Sunday. Simply take a bell and use it during Mass as invited and then return it to the basket. Bells will be disinfected after every use! You may place the bell on the floor nearest your chair leg or hold on to it during the service.