Don't Wait! Switch Today!
Why are we making this update?
Watch this video message from our Pastor, Monsignor Jim, for more info as to why we have made this change.
---
A NEW AN IMPROVED WAY TO GIVE
If you are eGiving (one-time or recurring) you will be receiving an email to also prompt you to make this change.
We want to ensure that the transition to our new processor is smooth. Please help us out by taking the two steps below before March 1st 2021!
1. Begin the sign-up for eGiving here. When you click on "Submit" you will be redirected to the link where you can download the app.
When we receive the form with your email address, your account on the old platform will then automatically be terminated! There is no action needed by you to stop your current giving!
2. Download and Install the new Parish App!
3. Then delete the old App to avoid any confusion!
If you need help, contact our contribution team at (215) 836-9800 x 702 or contact us here and we will respond as soon as possible.
Please note: Our Pastor, by his request, does NOT know your giving amount, only that you do give a recurring gift. Please do not ask him to update your giving. Please reach out to our financial team only!
SAINT MIRIAM PARISH APP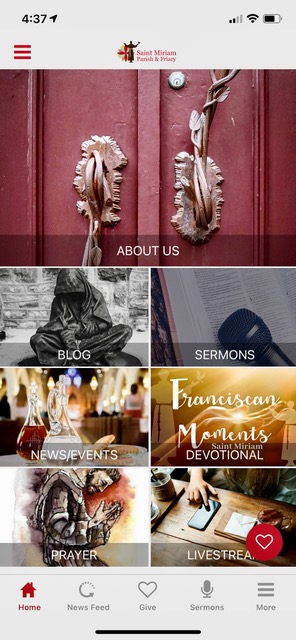 Check out our new Saint Miriam Parish App just released this week. (If you have the old one through Sharefaith, please simply delete it as it is no longer active.)
Download our new Parish App starting with the form below. There is also a Donate button in the App that will take you to our new giving platform where you can set up repeat giving or make a one-time donation!
Also, to make things even easier, we now relocated our Blogs, Devotions and Sermons to our main website at www.mySaintMiriam.org!
Prefer not to go digital? No problem!
If you would like to give via check, thank you! We appreciate and welcome your support. If you would prefer to send us your donations through the mail, please send to:
Saint Miriam Parish and Friary
654 Bethlehem Pike
Flourtown, PA 19031-1301
Why We Give
Through Baptism we are all united and part of the Christian faith worldwide. The Parish Giving Initiative is a practical tool for enabling donors to support their church in the most effective way. The initiative supports parishes to both reduce administration and increase giving and ministry to the world.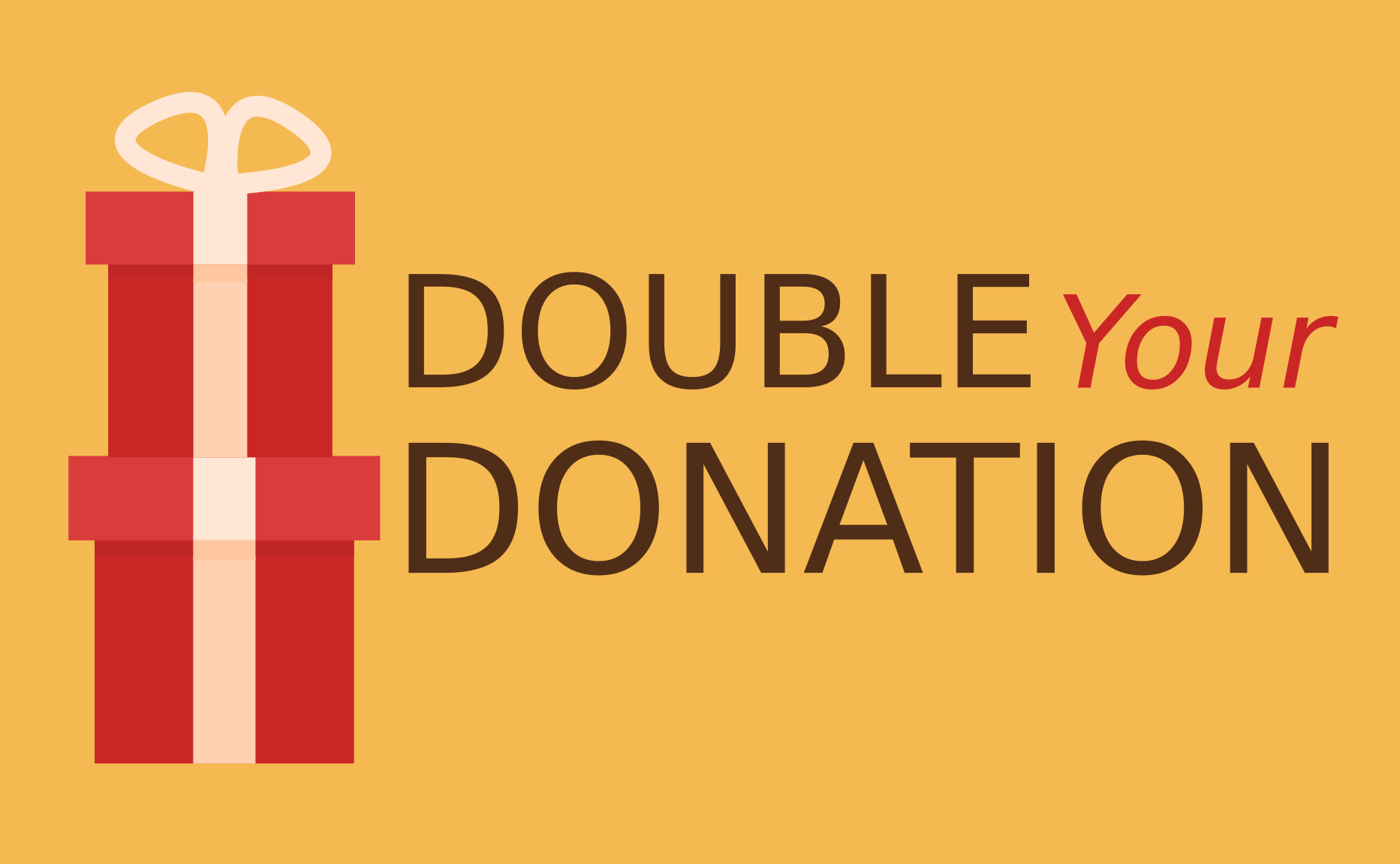 Saint Miriam Parish & Friary and the Saint Miriam School can help your generous giving go twice as far!
Companies of all sizes match donations their employees make to nonprofits because it's an easy, structured way for them to support good work in their communities. CSR, or corporate social responsibility, is an important factor in how the public perceives brands and companies these days.
Corporate matching gifts are an efficient and straightforward way for companies to build relationships with charities. Unfortunately, many companies and organizations sometimes have corporate philanthropy programs in place, but those programs are often overlooked or forgotten about.
This is where Double the Donation comes in…
Here's the basic process a donor will need to follow in order to submit a corporate matching gift request and have it fulfilled by their employer:
The donor completes their online donation and is redirected to an eligibility search page or tool.
The donor searches for their employer's corporate matching gift program guidelines.
They follow the link to the submission form, complete it, and send it to their employer.
Once processed and approved, the company makes a matching donation to your organization!
You can use the form above to begin the process and Double your Donation!
The Offertory Custom at Saint Miriam
At Saint Miriam, we ask those who believe in us, and attend our services, to be highly committed financially so that our needs are met without having to pressure people, or make a multitude of emergency appeals. We're all in this together and we believe God can do great things with people who are learning how to give. That is why we don't have an offertory basket or a collection during mass. Your giving is between you and God. In Second Corinthians, we hear,
"But this I say: He who sows sparingly will also reap sparingly, and he who sows bountifully will also reap bountifully. So let each one give as he purposes in his heart, not grudgingly or of necessity; for God loves a cheerful giver. And God is able to make all grace abound toward you, that you, always having all sufficiency in all things, may have an abundance for every good work." [2 Corinthians 9:6-8]
Giving Guide
We have added a Giving Guide, or tithing chart, here to give you a guide to help us continue our good work. With your generous support, we will reach out to a broken world and build lasting life!
Our Transparency Policy
At Saint Miriam, all of our finances run by what we call a "Transparency Policy"; that is, every dollar given by anyone, or any expense, are open for review by our members. We also apply this concept to our standard offering/stipend structure for wedding ceremonies. All of our finances are secured by an off site contracted bookkeeper and audited by a Certified Public Account quarterly. All donations receive an end-of-year statement by Jan 30th of the following year. Any questions, please ask Contact Us. Thank you for your support.
Tax Status of Saint Miriam
Your financial gift may be exempt from federal income taxes under Section 501(C)(3) of the Internal Revenue Code, therefore your gift is tax-deductible to the full extent provided by law.
Saint Miriam is a non-profit religious organization. Our federal tax identification number is 90-0338361. You should consult your financial planner or tax adviser to determine the exact tax advantages of any gift you are considering. We provide a receipt for all online gifts that can be used to claim a tax deduction. If you need a copy of the receipt or need a receipt for your annual giving please call 215-836-9800.