"The light shines in the darkness, and the darkness has not overcome it…"

-John 1:5
At Saint Miriam, we are committed to bringing you a variety of ways to engage community, educate, teach your children, find faith formation, increase your spirituality, connect to outreach, strengthen service to the community, and worship with us. In person and virtual gatherings will inspire you to be a better you!
An Online Community.
God's word reminds us that the gospel shines brightest in times of darkness. During this time of uncertainty, we know the kingdom of God will continue to advance. We intend to thrive as a Catholic Franciscan Parish Community and continue to help people find their way back to God. We have many online opportunities for you to grow in your faith and connect with others.
Missals and Bulletins.
We recognize that one of our primary jobs is to also keep everyone safe! So, please download a 'Virtual" PDF Missal for the Mass you are attending, directly to your own smart device! This will allow you to follow AND stay safe by not having to handle a paper format!
Downloadable and Viewable Missals
Staying Inspired.
Stay on mission by signing up for these FREE resources and receive newsletters right to your email box! You may also visit our websites and find God in real time and virtual retreats, too!
Online Services.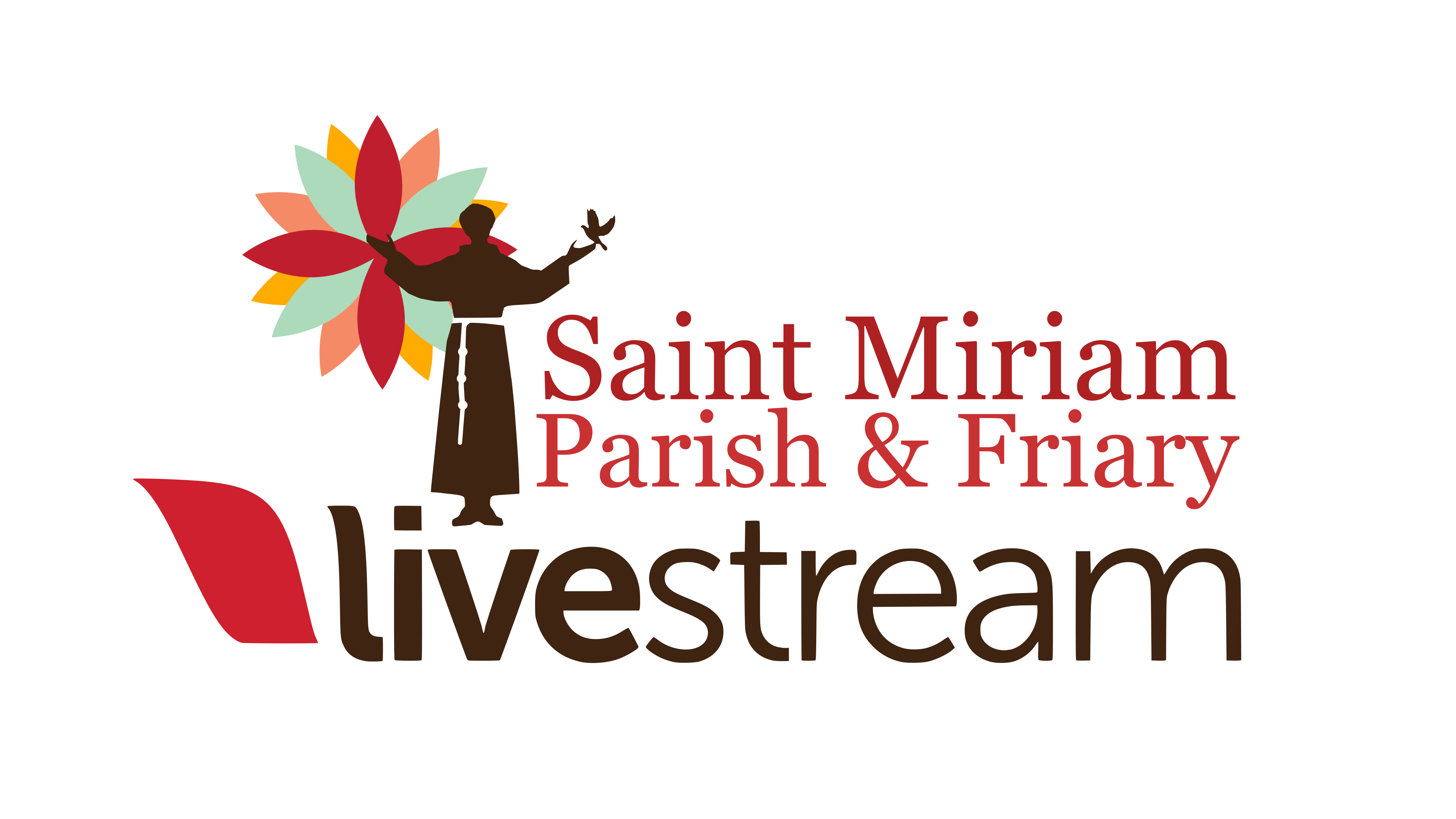 Attend church online at a time that works for you in real-time, we offer the same things you would normally experience at our main location. Messages are intentionally designed for wherever you are on your spiritual journey and are practical and relevant to everyday life. In addition to the engaging music and practical teaching, you can also Live Chat with others or with priest!
Sundays:
• Rosary at 8:30am
• Masses rotate weekly to include 7:30am, 9:30am, and 11:30am
• Baptism Mass at 11:30, every third Sunday
Thursdays:
• Adoration from 4:00pm – 6:00pm
• Veneration of St. Francis of Assisi Relic from 6:00pm – 7:00pm
---
Virtual Rosary Devotion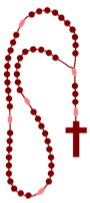 The rosary can take us deeper into prayer life. When we pray the rosary, the prayer can slow us down, calm our hearts, and enable us to rest in God's presence. It draws out the deepest desires in our souls, desires God and God alone.
Join Saint Miriam every Tuesday at 6:00pm via Webex where everyone prays with the help of a leader, and every Sunday Morning via Livestream as we pray the Rosary before Mass!
Join us via Webex every Tuesday at 6:00pm by emailing for a code. To get your code, contact us here.
Join us via Livestream at 8:30am at www.mySaintMiriam.org/LIVE
Join us as we gather back to church and spiritual life in the many ways we've created to care for the entire you!
Contact us here for more information!
---
Getting Connected.
Our Small Groups are a great way to connect and some of them also meet online!
Zoom Gatherings
We offer Zoom gatherings in Small Groups to Virtual retreats. Find our more under What's Happening.
---
Contribute.
Your financial support is critical and helps us do real ministry and outreach. If you have not yet set up a recurring eGiving gift online, we want to encourage you to click the "give online" button below today. Now, maybe more than ever, we need a flourishing church to meet the needs of our communities. If you call Saint Miriam your church home, we hope you'll join us in being generous.
---
Outreach.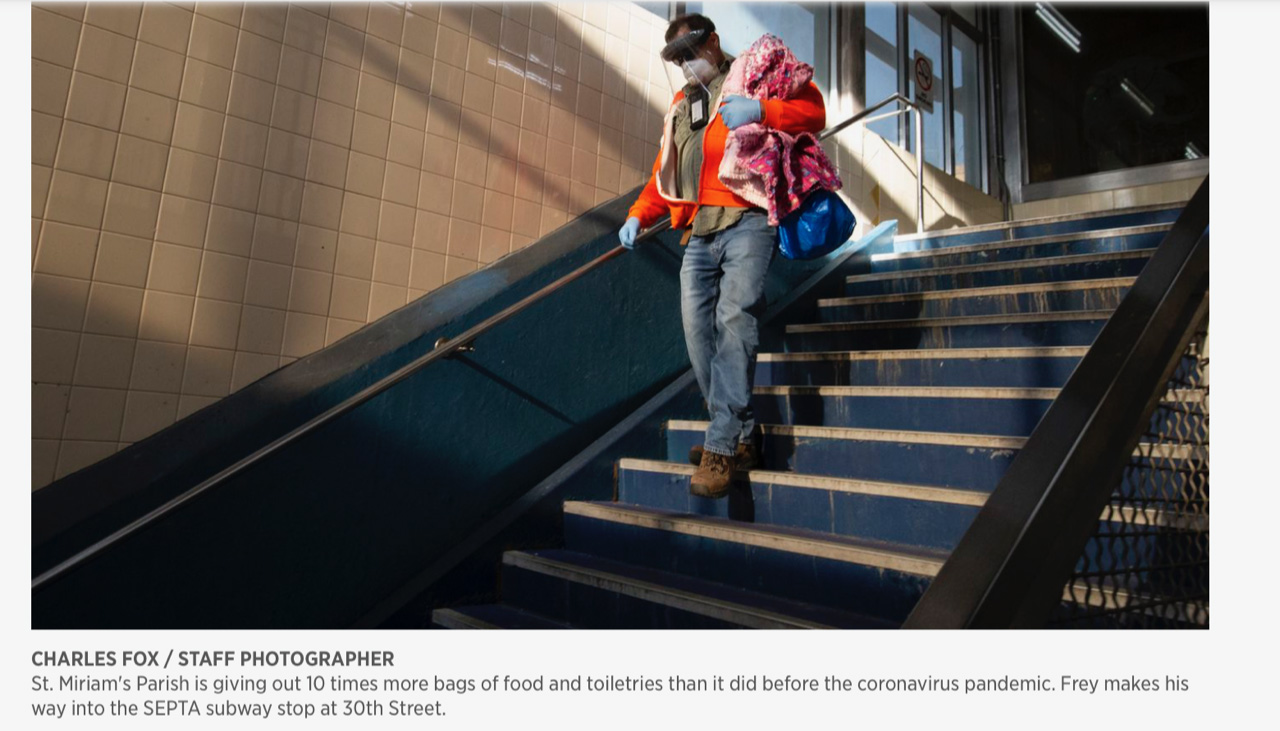 Outreach to the world is where we meet people who need us most. The true work of the church begins at the dismissal! Join us as we serve in these vital ministries!
Blessing Bag Homeless Outreach
Service.
How can you help? Volunteer to do outreach? Read, Serve, or Greet at Mass? Help engage the community? Support us in a needed volunteer position? There are many ways to help in our church, retreat center, and school!
---
Kids.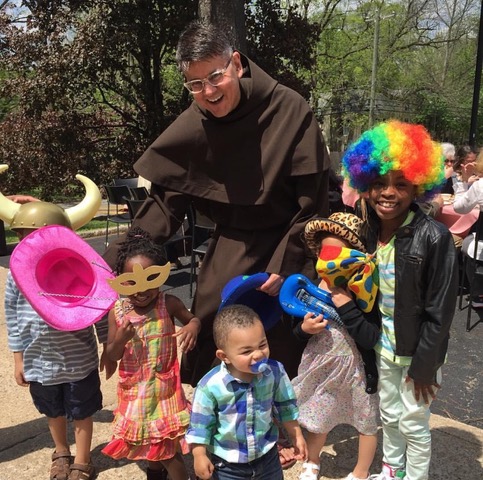 We provide fun, age-appropriate, and experiential activities and learning for kids during all of our services for infants through 8th grade. We also have Children Faith Formation (CFF) from September – May, and we even have a virtual online learning center for all CFF Education!
---
Social Media.
Engage the world and keep in touch with social media here!