At Saint Miriam we honor all Seven Sacraments, instituted by Christ, which are outward signs of an inward grace acting in our souls. To learn more please read below.
Confirmation:
Saint Miriam celebrates the Sacrament of Confirmation during the Easter Season, or email our pastor here .
Sacramental Fee $50 per child, per event
---
Holy Orders:
A life long vocation of service as a permanent deacon or priest may be a call on your life? Are you listening? Willing to learn more? Click here.
---
Anointing of the Sick:
Please contact the Parish Office or Pastor directly if a family member or friend is hospitalized or homebound and would like to receive the Eucharist and/or the Sacrament of the Anointing of the Sick. A Priest is always available 24 hours a day for on call emergencies. Please contact us here for non-urgent needs and notifications, and voice mail at 215-836-9800 for urgent matters.
First Holy Communion (Holy Eucharist):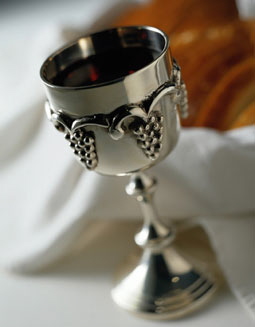 Holy Eucharist is the central element of all liturgies here at Saint Miriam, and an essential part of our unity with our Holy Catholic Church. In order to prepare, we offer our children a period of formation. The program/process focuses on three major areas: Catechesis, Liturgical ritualization, and Community involvement. During the two years, the child is catechized both at home and by participating in faith formation sessions led by a member of the parish community. The parish also affirms and recognizes parents as the primary catechists of their children. To assist parents in this role and foster a deeper appreciation and understanding of the Eucharist and Reconciliation, the parents participate in adult faith formation sessions. Additionally, the child participates in rituals designed to introduce the children to the riches of the Eucharist and the life of the Christian community. Finally, members of the parish faith community support the children through prayer and receive them at a formal setting during a Celebration of the Mass. It is a great time of joy! Contact us here to learn more or to enroll.
Sacramental Fee $50 per child, per event