Support our June 2020 Renovation to our Sanctuary!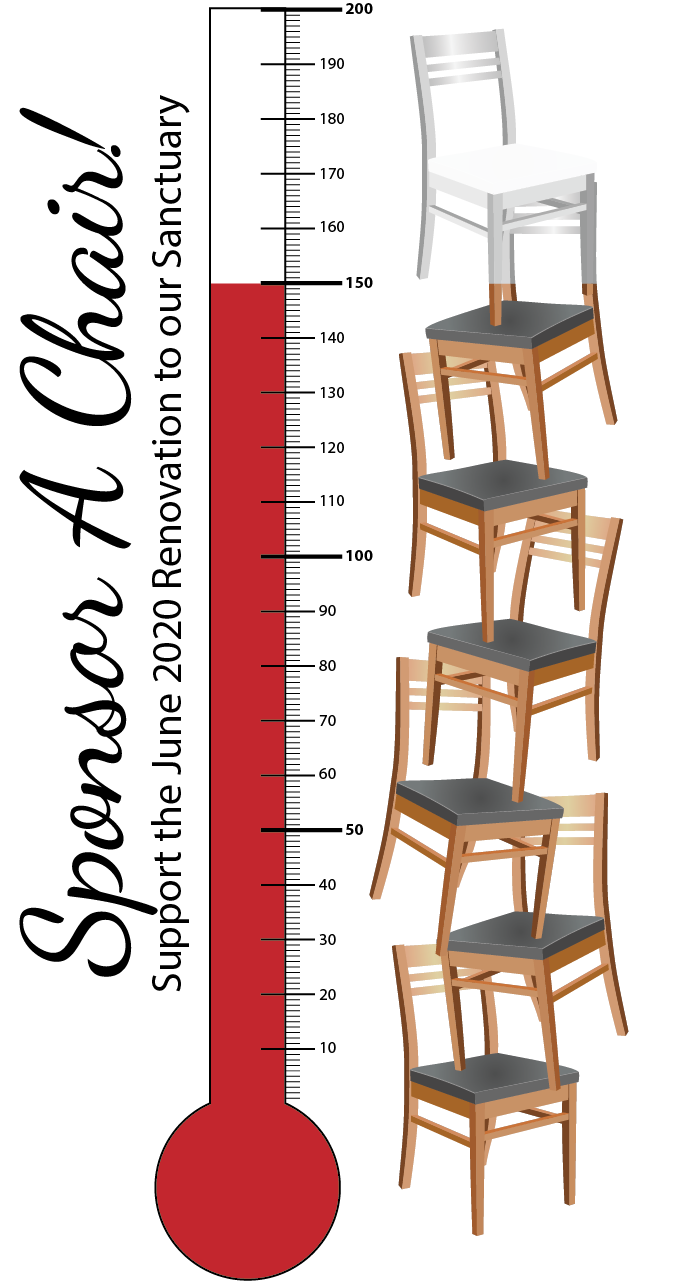 That's right! We are renovating our Sanctuary to benefit even more people by:
Going from Pews to Chairs that permits distancing options
Exposing TWO hidden beautiful Tiffany windows!
Remove the chancel area to allow for one level, Handicap access, and more room!
Installing new hardwood floors
Relocating the beautiful Chancel Rail to a place of prominence
Install lighting rods LED lights to enhance lighting
Holy Water Blessing as we enter passing the Baptismal Font
Moving the Altar Cross to over center of Altar with new square top
Featuring the Presence of our Lord with a brand new donated Tabernacle
These improvements will:
Permit Social Distancing of Chairs
Allow for more room! (Presently 1/3 of our space is used by less than 5 people every Sunday!)
Restructure Franciscan feeling and ethos
Allow for Conversion Seasonally and for Emergency Shelter Cots
Ease Our Welcome at the Sign of the Peace
Allow for a more Franciscan Focus on Community
Refocus Toward Poor, Outreach and Mission
Permit Weekly Groups, Retreats, and Small Groups to use the space
We will do all of this without any loans, and no assessments and no Capital Campaign! All we ask is that everyone purchase at least ONE CHAIR for your use, and if possible, another chair for the use of another person or visitor to Saint Miriam! AND, every chair may be Honor or a Memorial to someone you love and includes a brass plaque with the name of honoree! It's that easy! You sponsor a few chairs and we get a renovated Sanctuary and there is zero net cost!
Sponsor a Chair today and make it a Honor or Memorial, too!
Please note format for plaque as follows:
In Honor
Jane Smith
In Memory of
Jane Smith