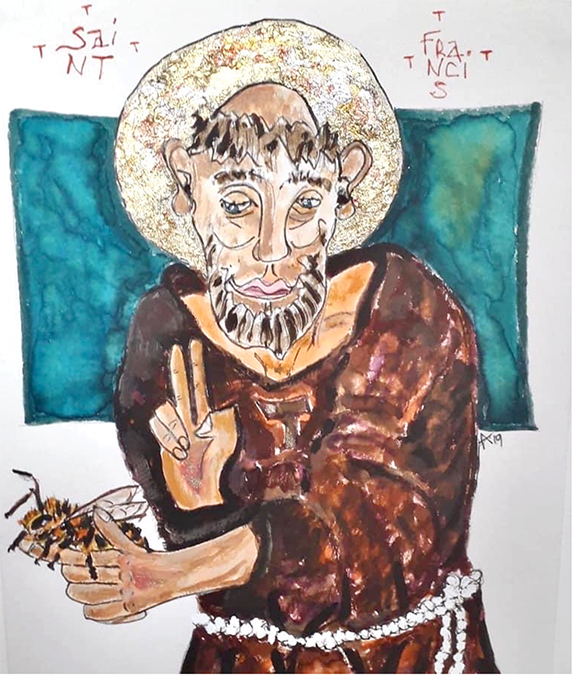 Saint Miriam, a Franciscan Old Catholic Parish, has been gifted a First-Class Relic of our Seraphic Father, St. Francis of Assisi! The word relic comes from the Latin reliquirae, meaning, "remains."
Traditionally, relics, honored in the Catholic Church, are the bodies of the saints or objects connected with them. God as often shown His approval of relics as sacramentals by working miracles through them. Relics deserve to be venerated and honored as the bodies of the saints were temples of the Holy Spirit and instruments through which God worked. We honor relics by preserving them with reverence, visiting the places where they are enshrined, and praying before them.
We have installed a beautiful wooden Ambo, containing the ornate, gold reliquary of the relic within our Sanctuary and will begin to permit veneration every Sunday after the 11:00am Mass until 12 Noon, and every Thursday, immediately following Adoration of the Blessed Sacrament from 6:00pm to 7:00pm. There will also be Masses and Special Devotional days where the reliquary will be brought out for the public to touch and venerate.