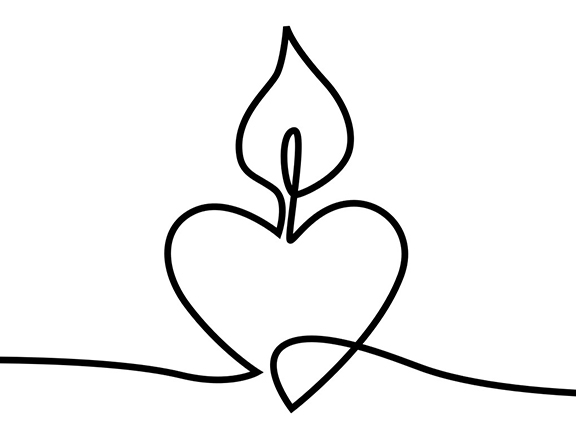 Saint Miriam Parish is now offering a wonderful way to remember and honor your deceased loved ones.
For an annual contribution of $50, your enrolled deceased family members and friends will be remembered each month in a dedicated Mass.
Scripture tells us that "it is a holy and wholesome thought to pray for the dead" and, from the Book of Wisdom, "the souls of the just are in the Hands of God." Remembering our deceased family and friends in our prayers and Mass celebrations has been, in the history of Catholic Christianity, the highest way to honor those who have gone before us on their journey to our Savior.
Accordingly, Saint Miriam Parish will offer a way to remember your deceased loved ones as long as the parish of Saint Miriam is in existence. Through enrollment in the Saint Miriam Memorial Society, deceased members are remembered in one Mass, each and every month throughout the year. Names will be recorded in a dedicated ledger that will be kept in a honored place in our Sanctuary.