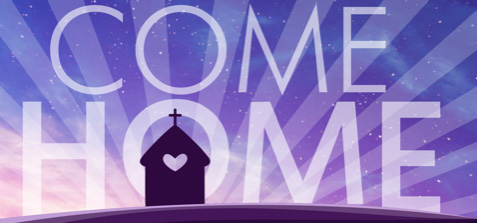 It's Lent. It's been almost a full year since we gathered together to worship. But, with safety protocols in place, limited time in our beautiful sanctuary, and the hope of everyone healing as the vaccines become more prevalent, it was time. It was time to come home. So, we opened our doors!
Over the past year, despite the pandemic and our being closed to in person worship for the safety of everyone, we have remained vitally strong and continued our outreach to those who are hurting the most: the student in need of a quality education, the person experiencing homelessness on the street, and the marginalized and forgotten who have no place to call home. We have been vigilant to our original call to welcome everyone and to serve as needed.
But despite our continuing to do so, because of our decision to close the parish to in person worship, some have ended their contributions, others needed to pause their automatic, recurring giving because of their inability to makes ends meet with the unexpected loss of income, and still a few others because they simply decided they could live without us or that our community wasn't worth 'staying in the water.'
That's why this Lent, in lieu of another missed stewardship appeal, we are simply asking everyone to do three simple things, prayerfully:
Consider the good we have created, and the wonderful church we sacrificed for, then…
If you aren't now giving routinely, take a minute to set up a giving account with our new, easy to manage giving platform located on our website. (There's a easy to find icon right on the homepage!) If you are giving, set up a new account, too, and please consider even a modest increase. (Your previous giving will end automatically when we receive the new giving notification so there won't be any duplication!)
Download our new app and exciting Saint Miriam Parish App from the Apple Store for IOS or Google Play Store for Android.
This Lent, think of the tomorrows to come!