Unfortunately, due to some unforeseen circumstances, Nadia Bolz-Weber had to cancel our October 15th date. We will be refunding all ticket sales, and will let you know if and when the date is able to be rescheduled.
We are very sorry for this, and hope to eventually reschedule this event.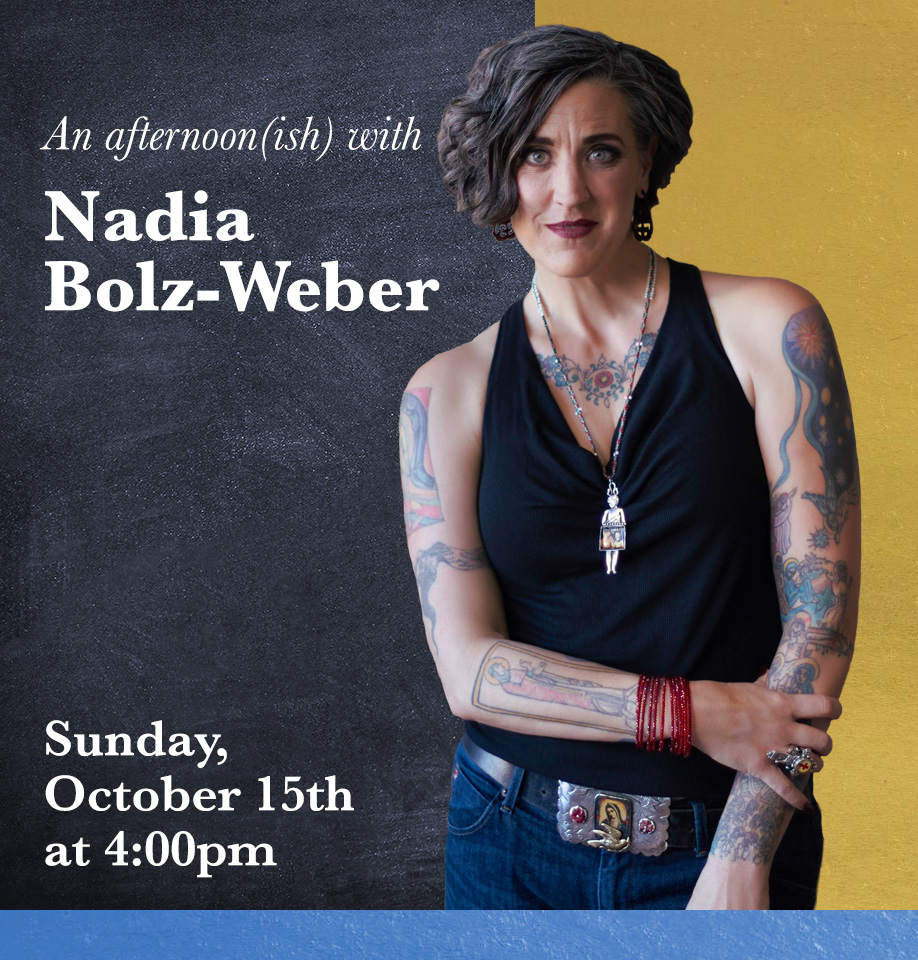 "God's grace to me is that my brokenness is not the final word… it's that God makes beautiful things out of even my own shit… It's God saying "I love the world too much to let your sin define you and be the final word. I am a God who makes all things new."
Like the sound of that?
That's what we believe and celebrate at Saint Miriam Parish. These are the words of Nadia Bloz-Weber, Lutheran Pastor and Preacher. She'll be with us for an afternoon of reflection. Afterwards will be a wine and cheese meet-n-greet with an opportunity to purchase her book.
Join us!
Date: October 15th, 2023
Time: 4PM
Location: Saint Miriam Parish & Friary, 654 Bethlehem Pike, Flourtown, PA