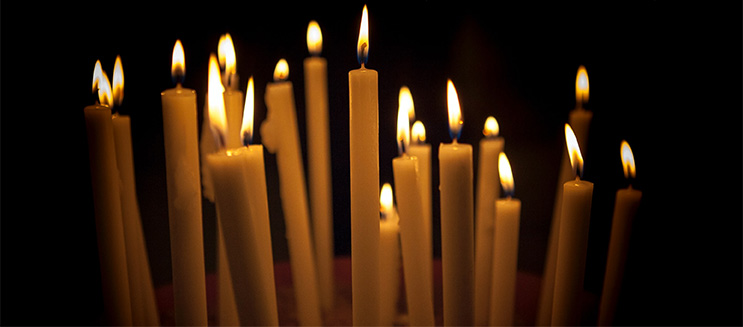 The month of November, Saint Miriam will honor All Souls' Day in Wonderfully Meaningful Ways!
All Souls' Day Memorial Envelopes wrapped with Back Ribbons! There is an old tradition of placing the names of the faithful departed on the Altar during the month November, as we pray in a special way for all departed. This year we will be putting Memorial Envelopes out early, wrapping them in beautiful black ribbons for the Altar! If you would like to have the names of your deceased loved ones remembered on our Altar, please use the envelope available starting September 18th, or visit us online!
Our stunning Burning Bush Votive Stand will be moved to the Altar space and burn all month for the All Souls' Intentions!
The Saint Miriam Memorial Society has been created wherein Parisioners and Families can now enroll their deceased loved ones, family & friends, into this Memorial Society and we offer one Mass a month for all who enrolled! Click here for more information and to enroll.
Join us as we remember!