A Note on Rehearsals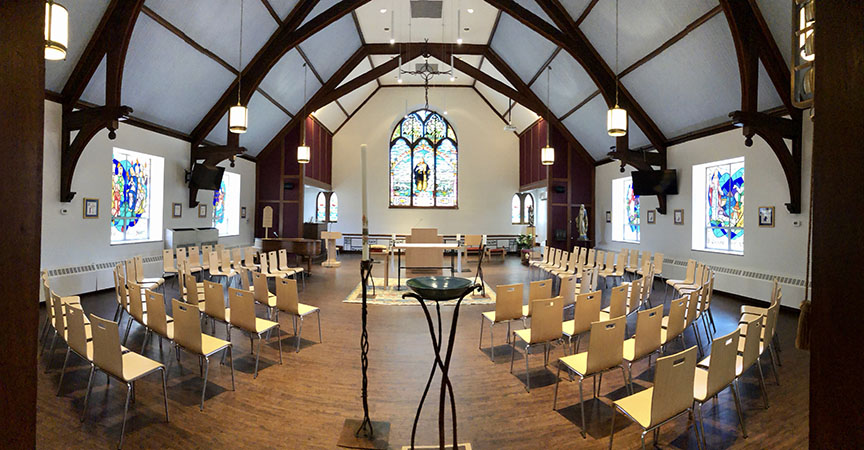 We will always try our best to accommodate your rehearsal needs. Please review the following:
Please note that the time and stipend structure calls for us to be on-site for no more than 30 minutes for scheduling purposes. If we start the rehearsal any later than 30 minutes from schedule, an additional fee will be requested.
Please note that any rehearsal over 20 miles from our parish will also be assessed an additional mileage fee and no rehearsals are accepted where the distance, or the timing with traffic, will exceed 30 minutes in one direction.
We do not attend rehearsals that are beyond 30 minutes for any reason, or where traffic will delay us for more than 30 minutes, as time at a rehearsal is normally less than 10 minutes once it starts. This includes state to state weddings or high traffic areas.
We allow ourselves a ten minute margin of travel error since rehearsals normally do not start promptly and being right on time is not normally an issue, unless otherwise noted.
Rehearsals on Fridays are placed secondarily to Wedding Ceremony bookings to allow every couple the opportunity to have a priest present for their special day. We will make every effort to accommodate a rehearsal request, even when we have a wedding booked, or we will try to arrange for someone to 'stand in' for the primary officiant such as one of our deacons or a wedding planner familiar with us.
Please also recognize that for most weddings, having the celebrant attend in person is not needed and it does not necessarily make the ceremony flow much better. The main reason for having the celebrant present is for complicated weddings, odd or complicated movements or ceremonies, or one where there is no wedding planner engaged. A wedding Planner may "stand in" for the Celebrant and negate the need for most venues. Please consult with your venue, and inquire of our thoughts, prior to making a request.
AFTER your wedding date is confirmed and on our calendar, please book/schedule your rehearsal separately from your wedding to ensure it is scheduled appropriately to the correct priest. To request a rehearsal booking online, please click here.
A Note on Receptions
Our general policy is to not attend the wedding reception, as we believe that this day is all about the couple and we graciously take our leave after a brief mingling post-ceremony. However, if our schedules permit, we suggest that attending the rehearsal dinner, if asked, works better. We get a chance to see the couple, the wedding party, and the family in a more relaxed, casual setting. Additionally, we are available to answer questions during the dinner. Our exception to this policy is the case where we are close friends. Many ask why? Well, usually the officiant(s) doesn't know anyone, and sometimes, people feel like they can't have a "good time" if a priest, etc., is sitting at their table! On occasion we have been asked to say the opening prayer at the reception. This is normally not possible as the primary placement is hours after the ceremony and cocktail hour is completed.
Late Fees:
There will be an additional fee of $50.00 for every 30 minutes past the agreed to and booked start time. Also, if the priest is late, there will be a $50 per 30 minutes credit or reduction applied.