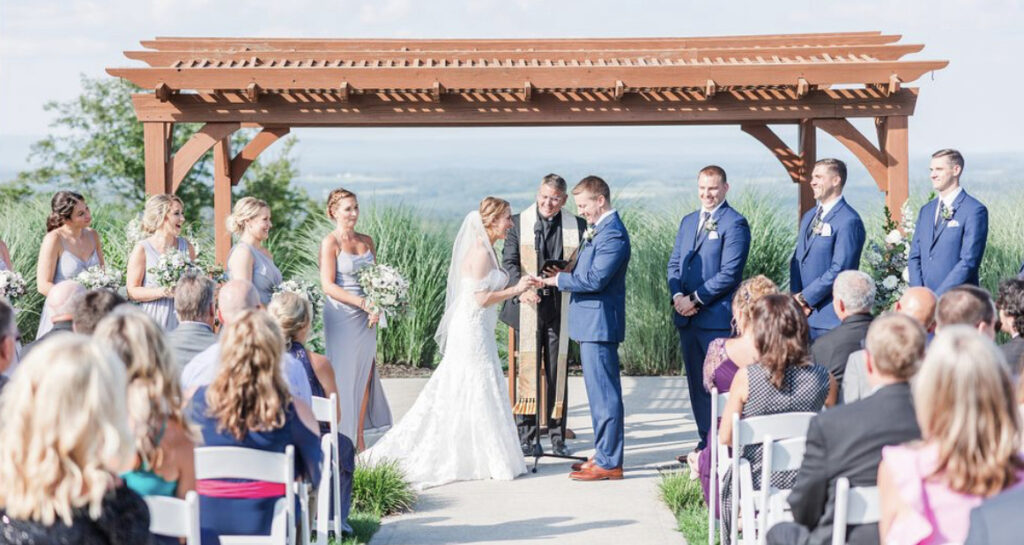 The typical flow for our process includes:
Initial meeting via email or in person/phone ("kick-the-tires" meeting!). If couple agrees to commit; then they make a deposit (non-refundable) to secure the date and time – $250 deposit.
Help the couple when asked: suggesting venue, county marriage licensing procedures, ceremony program format and contents, wedding music, etc.
Couple receives an emailed package of sample ceremonies, options, "Readings. Poetry, Prayers, etc." to help them select their core options.
Write and email the Draft Wedding Ceremony script to the couple—this is an interactive process and continues until the ceremony is completed.
Finalize the Wedding Ceremony.
Coordinate, as needed, any rehearsal including working with the designated wedding planner, site location, and/or DJ as needed.
Arrive early for the ceremony—usually 20-30 minutes before start time.
Arrive for the wedding rehearsal, if needed (additional amount may be required**)
Take the wedding license into possession as soon as possible and complete the needed legalities for state or commonwealth.
Prepare the space for the marriage ceremony.
Accommodate any required marriage laws for the jurisdiction where ceremony is performed.
Sign the marriage license, give the couple their copy, and mail the official copy to the appropriate court clerk—within 24 hours of ceremony
Perform the wedding!