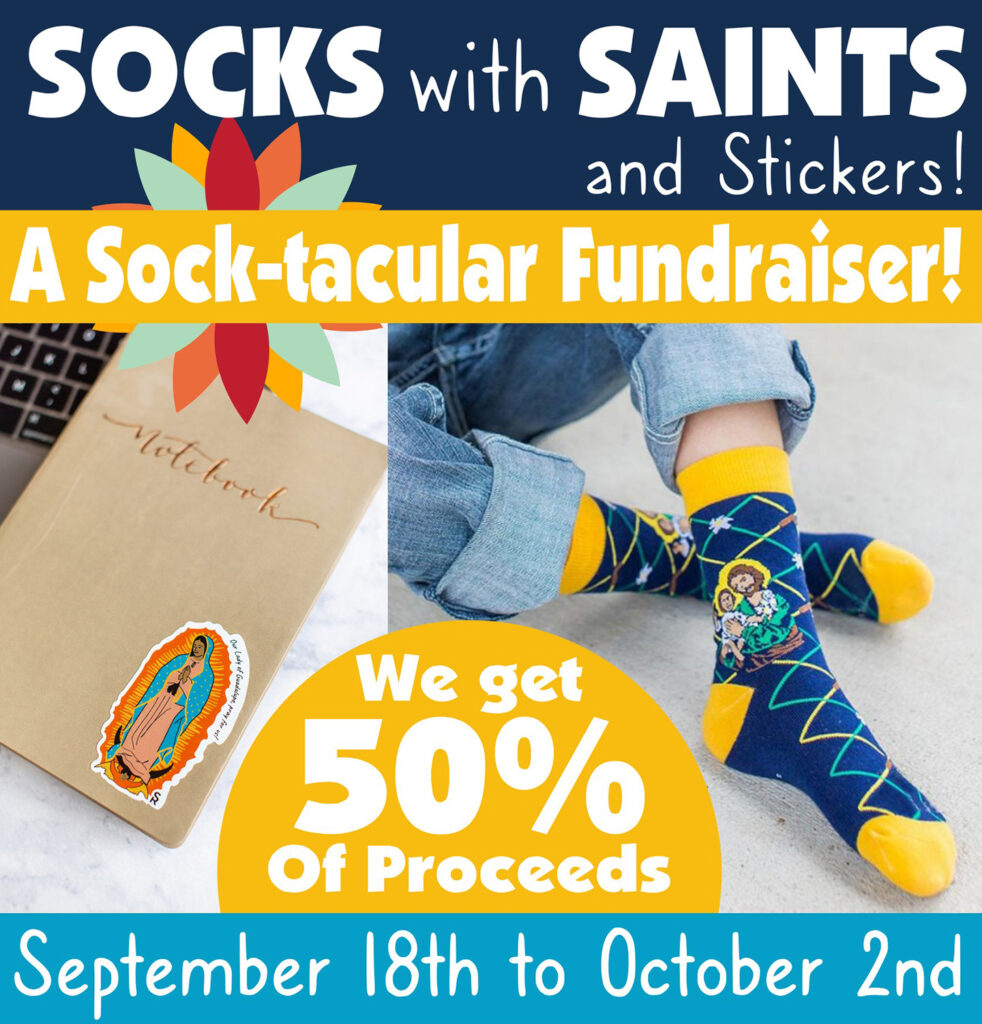 Socks and Stickers!
We have an exciting announcement that we hope will inspire you to make a positive impact! 
Starting September 18th, we are kicking off our Sock and Sticker Fundraiser to support our outreach program and student scholarships. This is your chance to shop faith-inspired goodies, including Sock Religious socks and faith-inspired stickers, and help us reach our Fundraising Goal!
But that's not all – your involvement will make a real difference! With 50% of profits going directly to outreach program and student scholarships, your support will create positive change within our community.
The fundraiser ends on Oct 2nd so visit https://stores.inksoft.com/st_miriam_parish_and_school/shop/home to explore the fantastic selection and make your contribution count. Spread the word and share this amazing opportunity with your friends and family too!
Thank you for your support, and let's make this fundraiser a grand success together!