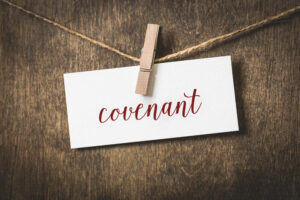 Dear Friends,
Welcome Summer!
It is no secret that we have been the object of scandal and laughter and ridicule from the days of inception. Some just wish to destroy a place that loves with wild abandon, opens its heart to everyone, and serves as well and as many as we do. Some would say it is the work of the Devil, but I say it is the work of our own brokenness.
Over the years we have endured and even thrived because of the hatred of others. Oh, how we love to hate! And, sadly, the pandemic just about did us in; we barely made it, but we did so, limping over the finish line, but now it is time to rebuild into something even stronger; something even greater!
Over the last year we (1) increased our team and hired two new priests, including a wonderful Associate Pastor, (2) stabilized our school after the pandemic, (3) jettisoned a retreat center that we could not afford and barely got off the ground in the pandemic, stabilized the cemetery expenses to a reasonable level, (4) hired the best music team imaginable to enhance our worship, and…
Supporting and Thriving is Our Conscious Choice!
 This is why we recently sent out a letter asking for support. We do not take up a collection, but we do gently remind everyone to give at every Mass to allow us to continue to serve. However, these statements and weekly reminders onlywork if one is present to hear them! So, once again, we are asking that everyone who loves Saint Miriam sign up for eGiving. In this way, and only in this way, will we be assured that we can meet our obligations and serve others. As a reminder, here is what we do – together!
Educate children by operating the region's only Franciscan STEAMM school and by providing a quality, private education to every student, regardless of their ability to pay.
We operate a self-funded and donation driven Outreach to the Homeless each and every week in both Norristown and Kensington where we can pack real, lives in crisis, and bring about hope and nutritional and hygienic balance.
We care for souls in our 300+ year old historic Cemetery by maintaining the grounds and providing honor and respect and fulfilling her duty as Catholic Christians to the highest moral obligation that we have: caring for the dead.
We provide Worship services that are open and inclusive with inspirational messages and inspiring music as well as opportunities for devotion, self-reflection and solace.
That is quite a list and quite a heavy lift each month, we cannot – and will not – be able to do this wonderful work with you. Please, sign up to electronically to give weekly or monthly today by Clicking Here!
The Year of Abundant Love Continues!
As this is The Year of Abundant Love, we are also updating our Mission & Vision Statement and we will be unveiling it soon! Moreover, in that same thought, we are planning on reintroducing our Saint Miriam Covenant! This beautiful certificate is given to new members and old, as a reminder to what we stand for and what makes us different., This, too, will be updated to reflect our vision of tomorrow! Please look for it soon!
Sanctuary Changes Coming! (Everyone Be Calm!)
Additionally, we are doing some rearranging of our Sanctuary space. This will allow us to accomplish a few things:
Teach about the journey of being a Christian through entry flow and movement during liturgies.

ENTER and Rebirth at the Font of Baptism and Water.

ENJOY the movement of music, voice, song and hope within those gathered.

SEE the faces across and adjacent and next to us as we gather together in worship and prayer.

HEAR the word of God at the Ambo.

LEARN from resplendent homilies at the Pulpit.

CELEBRATE the Holy Eucharist at the Altar.

OBSERVE the Cross hanging above us as we do.

RESERVE the very Presence of God for the week to come.

Remind us of our own Baptismal Covenant weekly.

Utilize more of our space! Many do not like to go behind or near the Altar Area (Chancel and Presider's Chairs) So, this new arrangement will permit better utilization of all space.

Move the Organ to the original location and allow for the Altar to be moved further back toward the Good Shepherd Window. This will permit better use and flow.

Finally, as we invest heavily in music, we will be moving our musicians to become more part of the congregation to promote better singing, and comfort in engaging our liturgies, not just in word, but in song, too!
"All Christians should live a little of the contemplative life and look for moments of silence," he said. "That is where we encounter God." [Brother Denis Lemire]
Now, I know…not everyone likes when we change the worship space! So, to head off any concerns, let me state that with this change we will only be making slight changes afterwards during the Seasons of Advent and Lent. In all other times, and even with those two slight changed seasons, the space will remain much like the new arrangement will be!
Additionally, Sunday Mass within a Friary setting and the locals who attended is to be special. The sweet smell of the incenses, the singing and chanting of the Friars and Priests and Brothers, the moments of prayer and reflection on the Word, and the marked periods of silence, all within a space designed to be more contemplative and intimate to allow us to feel God in our lives. We are transformed by our attending!
We are excited about these upcoming initiatives.
To recap:
We are asking for an increase in eGiving to stabilize and allow us to thrive.
Updating our Mission and Vision Statements to show what we are today and will be tomorrow.
Coordinating our Saint Miriam Covenant to reflect these updates.
Making our worship, outreach, and care for others stronger than before!
In the end, our goals at Saint Miriam remain constant: We endeavor to grow in your faith together, to increase our love for Jesus Christ, and to rebuild the Church as an integral part of our Franciscan way of life as we hope for a world to come for future generations to work together in love.
Someone Special is Coming to Saint Miriam!
Finally, we have a spectacular evening on the calendar slated for Sunday, October 15th, 2023!  Mark your calendars now so you are ready! You really won't want to miss this event!
We pray you will give these initiatives your every consideration and support us today. We pray you will support us and join us in building and making us stranger and more vital. We pray that God will bless us, but more importantly, we pray that we will continue to do things that please our Creator, too.
Monsignor +Jim