The Saint Miriam "Imperfect Spirituality" Club!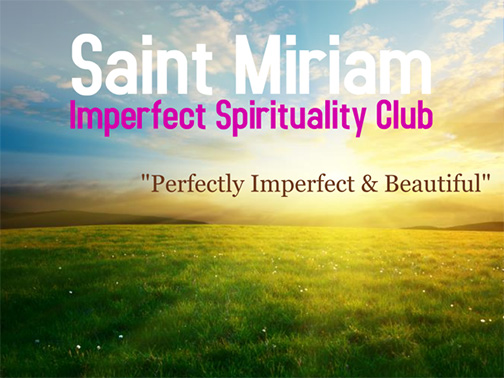 We combined four groups into one exciting group that will enhance your spiritual life and help you grow to even enjoy the bible, too! Its motto is "Perfectly Imperfect & Beautiful" because that is how we are made by our God! So if you are looking for a good book to read this year with an emphasis on spirituality and personal growth? Or, perhaps want to learn about diving deeper into Sacred Scripture passages that you may not be familiar with, or maybe you want to learn more about your deeper self, or explore church theology? The Saint Miriam "Imperfect Spirituality" Club might be a great fit! Join this active group of sojourners (both men and women) for a great discussion! Come to one meeting – or come to all! You're sure to enjoy a great conversation and make some new friends. All meetings are held in the Parish Library, so coffee and a light snack and close by in the kitchenette, too. Join the group at any time. The group meets October through May on the 3rd Sunday of the month at 12:30pm.
For more information, or to join, please use the contact form below to contact us.
---